With the season approaching fast, we are focusing on being prepared for your foal at Scone Equine Group! Our SEG Foaling Kit has all your foaling essentials in one handy box, perfect for the car, quad or stables. Remember, if in doubt, always call your veterinarian.
Below, we outline the key essentials we have in our SEG Foaling Kits: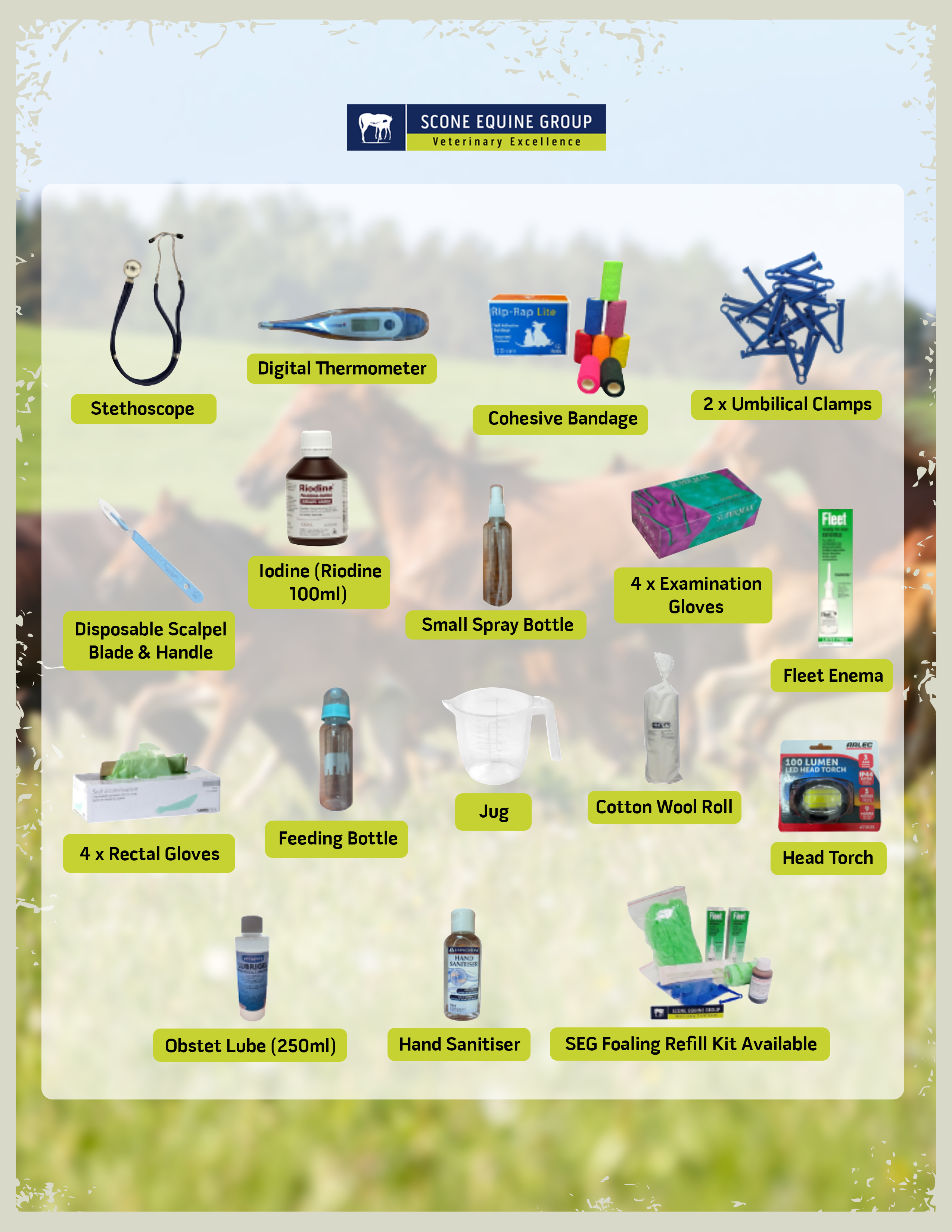 If you are interested in purchasing a SEG Foaling Kit then our online store is the place for you! Our foaling kits are $185.00 with FREE POSTAGE. Visit our online store and get yours today!